If you have regular news such as research articles, department news, or other content you want to feature on your site, you can use WordPress's built in features for adding and displaying news on your site. If you have more than one news category, you will want to use Categories to separate them.
News items are added as Posts. When you start adding news posts, several other options are available for displaying them:
Display an image and headline on the homepage that links to the full article. There are a few different layout options available.
Each Category of news posts will have its own Archive page
The actual post page will display the category it is in, the Featured Image (if set) and the content.
Here are some examples of the different sections when using news posts:
List-Style News on Home Page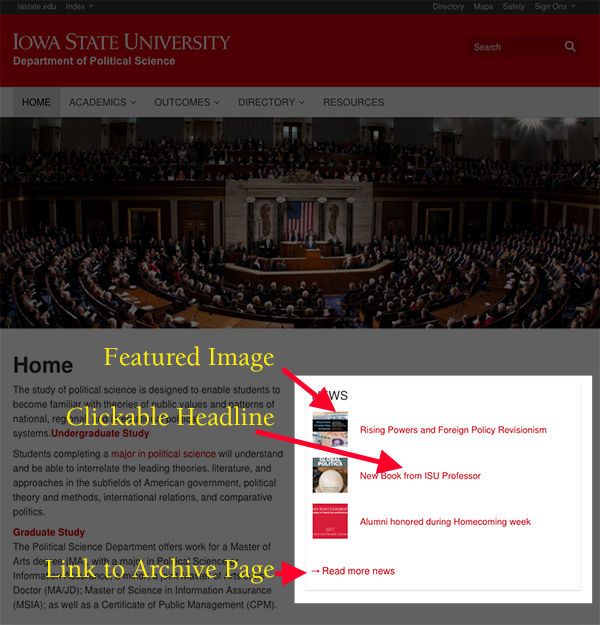 Category Archive Page